Foreign Market Risk
By foreign markets, I really mean those outside the US and Canada. These markets carry more volatility and risk because they may be less regulated and have lower standards of financial reporting. Foreign investments can also be affected by social, political, or economic instability.
The volatility and risk associated with foreign markets can be managed by primarily investing in large, developed country markets such as Europe, Japan and Australia, and allocating a much smaller percentage of your investments to developing countries such as India, Brazil and China. Once again, it is better to get your foreign market exposure by sticking to larger ETF companies such as Vanguard or iShares.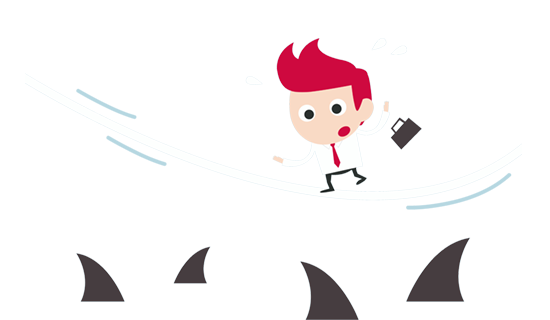 Liquidity Risk
Liquidity refers to the speed and ease with which an asset can be sold and converted into cash. Certain assets, especially smaller companies, may not be easy to sell in a down market. Once again, owning large-capitalization, dividend-paying stocks helps to manage, but not eliminate, the volatility associated with liquidity.
Borrowing Risk
Some people borrow money to finance the purchase of their investments. This involves significant risk and is not recommended for people who are new to investing or don't have a steady job. If you borrow money to buy stocks, and the stock prices decline, you still have to pay back the full amount of the loan. Having said that, the interest you pay on loans you take out to invest is tax-deductible.
However, if the market has just dropped 30 to 40%, and you have a secure job, and you have more than 10 years to invest, you may consider borrowing to invest in large-capitalization, dividend-paying stocks, as the dividends you collect will likely exceed the interest you pay on the loan. Always use extreme caution when borrowing to invest.